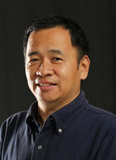 Prof. Hongjian Shi, IEEE Senior Member
Beijing Normal University - Hong Kong Baptist University United International College

Speak Title: A Brief Survey on Medical Image Segmentation
Dr. Shi Hongjian is currently a professor of computer science and technology at the Joint International College of Beijing Normal University and Hong Kong Baptist University. He is a doctoral supervisor and a senior member of IEEE. He has worked in the teaching and research of mathematics, computer, medical image and other disciplines for more than 10 years at Southern University of science and technology, University of Wisconsin and Nanjing Polytechnic University, He has been engaged in image, video and medical devices for 15 years in American and Canadian industry. Won the Danaher group's invention and Innovation Award in 2008; Founded in 2009, the product was one of the top ten products in dental report; In 2016, he won the best evaluation award of American Academy of Radiology and imaging sciences; In 2017, he won the Albert Nelson Lifetime Achievement Award in medical imaging awarded by the world celebrity Committee. In China, the United States, Japan, South Korea and other countries have more than 10 patents, published more than 50 academic papers. At present, it undertakes 5 scientific research projects and key projects of the state, Guangdong Province and universities.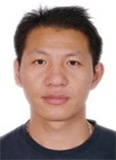 Prof. Linlin Shen

Shenzhen University, China

Speak Title: Know More About You from Your Face
Professor Linlin Shen, a bachelor and master of Shanghai Jiaotong University, received a doctorate degree from the University of Nottingham under the support of the British government's overseas research scholarship. During her doctorate, she won the award of "national outstanding self funded students". He is now Honorary Professor of School of computer science, University of Nottingham, UK, director of Sino British cooperative visual information processing laboratory of Guangdong Provincial Department of education, director of Computer Vision Research Institute of Shenzhen University, and director of Shenzhen University Dahua Intelligent Systems Engineering Joint Laboratory. His research direction is mainly image processing and pattern recognition. As the person in charge, he presided over more than 20 projects of National Natural Science Foundation of China, Guangdong Natural Science Foundation and Shenzhen Science and technology plan, and published more than 100 academic papers.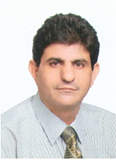 Assoc. Prof. Mahmoud AlShawabkeh
Guangxi Normal University for Nationalities, China
Speak Title: Big Data Current Issues and Research
Dr. Al Shawabkeh, a Jordanian researcher in field of computer network security and information systems. Obtained first degree (Bachelor of computer science & information systems) from Philadelphia university, Jordan and obtained second degree (Master of computer science) from university science Malaysia, furthermore, obtained second master of cybersecurity and management from WMG, Warwick university, UK. Now working as an associate professor at Guangxi Normal University for Nationalities, China. Before that Dr. Alshawabkeh was a university lecturer and researcher for about 14 years.